Figure Skating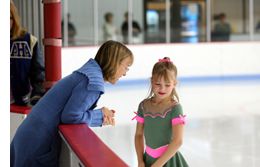 Our figure skating program proudly brings the benefits of life insurance to the members of the Professional Skating Industry. Life insurance is a beneficial financial tool that provides income protection to your family and loved ones. Chizmark-Larson has been in business for over 50 years and represents only those companies that demonstrate the highest ratings in financial strength and claim paying ability.

Chizmark-Larson carries the following Products:
• Term Life
• Whole Life
• Universal Life
• Term Life for candidates who have been declined
• Term Life for hard to place candidates
• Term Life and Whole Life with Death Benefits starting as low as $5,000 (contingent upon age)
Since most figure skating professionals are self-employed they do not receive company benefits including life insurance. At Chizmark-Larson we understand the importance of life insurance and the financial security it brings a family. We are pleased to be assisting professionals within the figure skating industry with this valuable financial product.

Depending upon the type of policy you hold life insurance can provide the following benefits:
• Family Income Protection
• Tax-deferred cash value accumulation
• Tax free death benefits
• Retirement Income
• College Income
• Mortgage Protection
• Emergency Funds
• Personal loans on cash values
• Creditor protection
• Collateral for bank loans
In addition to life insurance Chizmark-Larson offers all lines of insurance including disability insurance.