Professional Skaters Association Member
Disability Insurance Program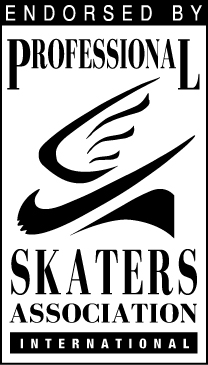 The Chizmark Larson Insurance Agency has been in business for over 50 years and specializes in Sports Insurance Programs. We have a proud partnership with the Professional Skaters Association and are pleased to offer a Disability Insurance Program for the PSA members.
As Vice President of the Chizmark Larson Insurance Agency and a current figure skating coach as well as a member of the PSA for over 15 years, I understand the necessity of income protection as a self-employed individual and I am pleased to be offering the important benefits of Disability Insurance to the PSA members as an Association.
Disability income insurance provides for income during difficult times and is designed to replace a portion of your income if you become too sick or injured to work. Most individuals are dependent on their ability to earn an income. If you became unable to work due to illness or injury, would you be able to pay your bills on time? Disability Insurance, also known as Income Protection Insurance, does just that, it provides the insured an income even if they can not work because of a disabling accident or illness.
What the PSA Member Disability Insurance Program Offers:
Monthly income benefits if a PSA member coach is unable to coach (work) due to an accident or illness.
Coverage for PSA member coaches includes accidents that may occur either on or off the ice.
Premium Discounts of 15% for PSA member coaches. (10% in FL, MD and NJ)
Nationwide Program; Policies are available in 50 states.
Worldwide Coverage: If a PSA member coach is out of the country and becomes ill or injured, benefits would still apply. The waiting period for the policy would begin once the insured is back in the United States.
Simplified Underwriting. (Contingent upon age, health conditions and benefit amount)
Policy benefits are tax free.
PSA Member Disability Insurance Program Requirements:
Must be a current member of the PSA
Must be coaching 30 or more hours per week. Coaching includes both on and off ice work, ie: competitions, test sessions, invoicing, off ice lessons, parent meetings, lesson scheduling, etc.
Must have Annual Net Coaching Income of $15,000.
To Receive an Association Disability Income Quote contact Francine Larson at: 815.725.6527 or fill out the attached form below and email to Francine@chizmarklarson.com
DISABILITY INSURANCE QUOTE REQUEST